PORTY
Music as a lifestyle
Before the beginning
Porty, spanish composer and guitarist based at Granada – Spain, after a childhood dedicated to guitar self learning and a continuous passion for music, and following to his graduation in fine arts at Granada's University, he made the decision to dedicate himself full time to music by sharing their activities between composing, session recording and live playing accompanying some of the Spanish most popular singers and bands.
Touring with friends
He has been touring for the last years with artists as Pablo Alborán, Diana Navarro, Café Quijano… He has participated as guitar player and arranger in grammy nominated live albums Pablo Alborán En Acústico and Pablo Alborán Tres Noches en Las Ventas.
As session guitarist we can listen his work in recordings as:
David Foster / Fly Away: The songs of David Foster
Tomi Malm's /  Walking on Air
Urs Wiesendanger's / Somebody New
… sharing recording credits with artists as:
Steve Lukather
Vinnie Colaiuta
Michael Landau
Tim Pierce
John Robinson
Robbie Buchanan
Abraham Laboriel
Simon Phillips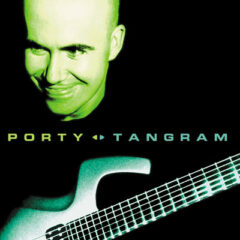 TANGRAM
As solo artist he recorded
the instrumental jazz-pop-rock
album Tangram at 2001
MEET TANGRAM
Nowadays he is working as composer for TV, Radio & Advertisement.